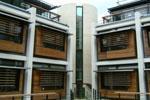 St John's College, Kendrew Quadrangle Building
"MJP has worked on many projects with RT Harris over a number of years and we continue to be impressed by the level of service they deliver to each project. Regarding our current project (Kendrew Quadrangle project for St Johns College) there is no doubt that the project engineer's helpful attitude, attention to detail and problem solving has helped achieve the quality of installation expected by our client. MJP continues to be very happy to recommend RT Harris."
David Rose
Senior Architect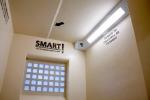 Thames Valley Police, various police stations throughout the Thames Valley
"Thames Valley Police work very closely with David Sexton, our dedicated Project Manager from RT Harris and we are confident that he understands how we work as a Force, how custody works and our specialist requirements. He takes our brief on board and produces a very satisfactory scheme. The installation progresses smoothly under his supervision using his skilled electricians. He is cognisant of our need to provide best value as a public sector organisation. RT Harris works with us as a specialist project partner so there is continuous learning and improvement. With their higher level of technical knowledge, RT Harris has delivered innovation which we have adopted and incorporated into our projects. They have assisted in the provision of a state-of-the art custodial environment for Thames Valley Police."
Judy Blake
Project Officer
Marlborough School, Shipton Road,Woodstock, Oxfordshire 0X201LP
Leadbitter have just completed a 2.5million new build project for Oxfordshire County Council working with Mouchel as part of the Oxfordshire Framework agreement. The work consisted of construction of an eight laboratory science block with preparation rooms, disabled lift access, w/c amenities, staff room and general classrooms. The construction team was backed by a professional team of Mechanical and Electrical Sub Contractors. R T Harris was the Electrical Sub Contractor, who carried out the installation work and therefore we have no hesitation in providing this reference:

"It has been a pleasure working with Paul, Gary and the team at R.T Harris on what proved to be a very difficult project. We would like to take this opportunity to thank Paul, your Contracts Manager, Gary, your site supervisor for their professionalism, hard work, commitment and general positivity in resolving on-site installation issues. Paul, Gary and the team are a credit to the R.T Harris company. Nothing was ever any trouble and Paul, Gary and his team always delivered and produced work to very high standards. We have enjoyed working with the team at R.T Harris and look forward to working with Paul, Gary and the team in the future. We might add that Leadbitter have just received an award from the Oxfordshire Business Education Alliance in recognition for the hard work put in on the Project. This award reflects that it is all about team work and R.T. Harris have been an important part of that team. Thank you for an excellent job well done!"

Article in the Oxford Mail describing the brand new £3.8m science block
Roy Sutton
Site Manager